ABOUT
ABOUT
Engine oil serves as lubricant to prevent the metal- particle/ carbon contamination caused by frictions and combustion and cleans up the inside of the engine, keeping the movement smooth.
1. Lubrication – minimize engine wear
2. Cooling – conduct frictional heat
3. Protection – protect parts from corrosion
4. Flushing and cleaning – remove and dissolve impurities and deposits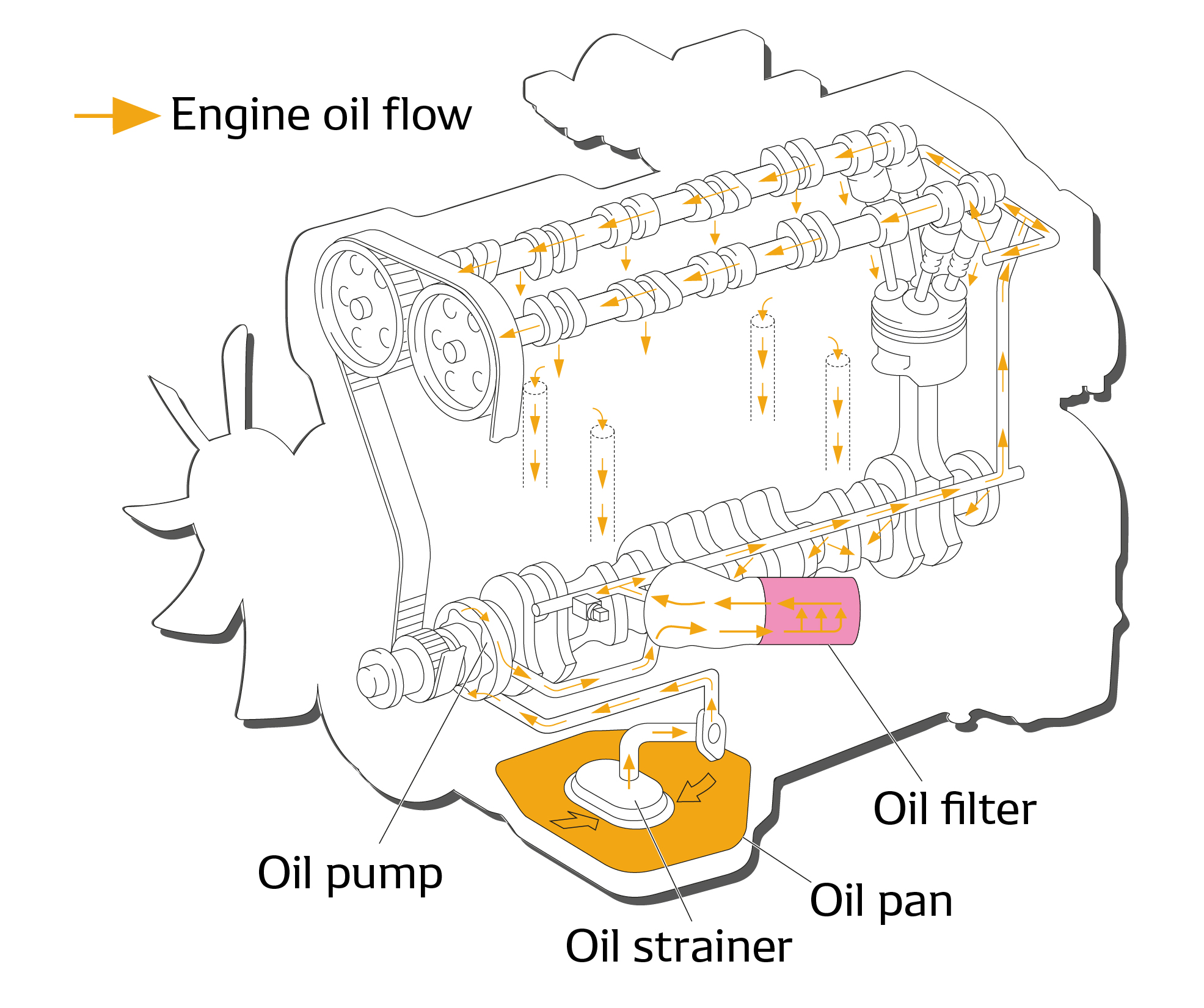 Packaging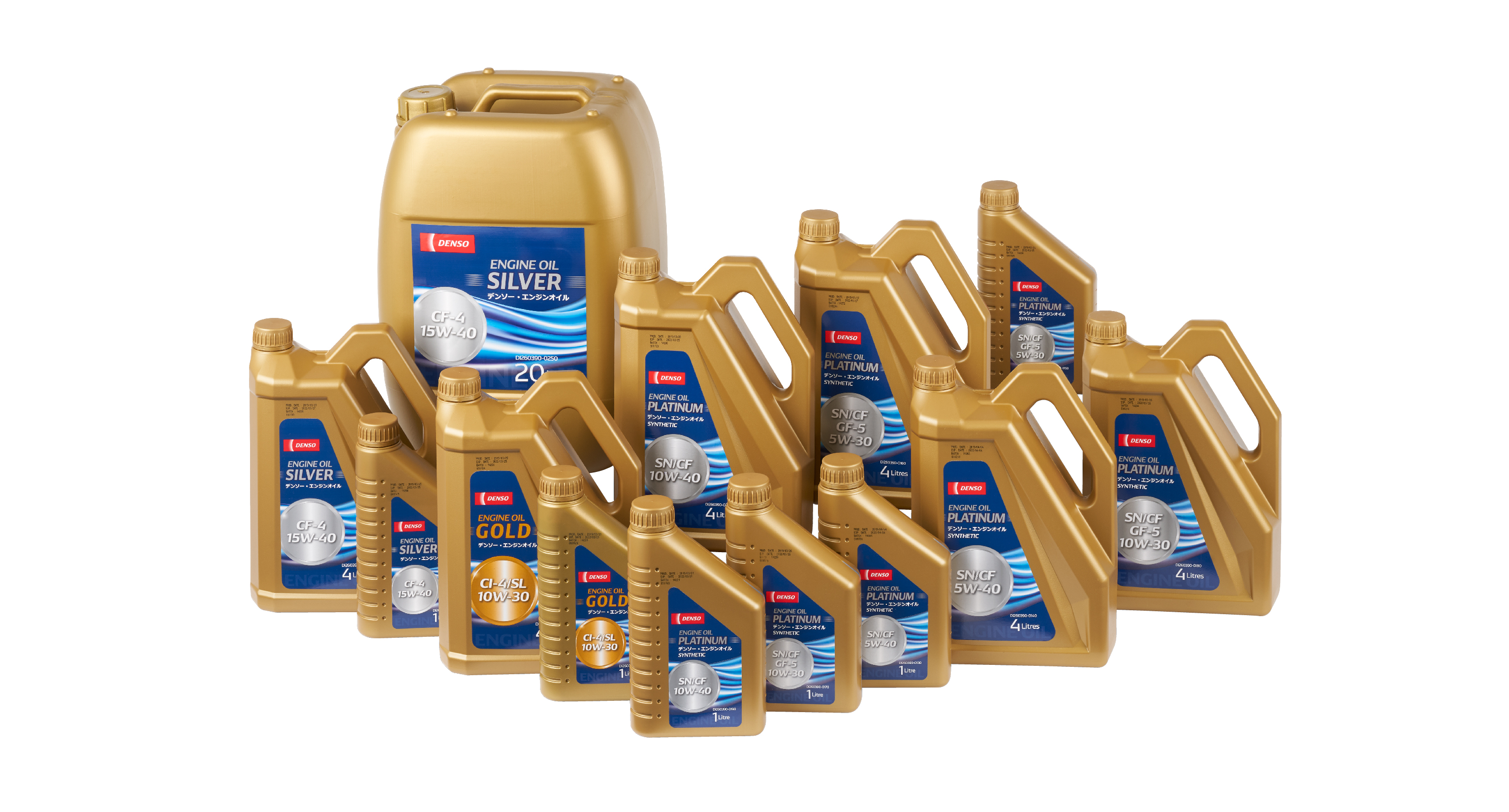 Unique Selling Point
Good thermal & oxidative stability
Good wear protection
Good protection from sludge & deposit
Low Oil Consumption
Improved Fuel Economy
Suitability of Engine Oil
Series

Product

API Level

SAE

ACEA
OEM Performance

Applications

Platinum

SN/CF

GF-5

0W-20

Primarily for gasoline

(Diesel based on application)

SN/CF

5W-40

A3/B4

MB 229.3

VW 502 00/505 00

SN/CF

GF-5

5W-30

SN/CF

GF-5

10W-30

SN/CF

10W-40

Gold

CI-4/SL

10W-30

E7

Primarily diesel

(Gasoline based on application)

CI-4/SL

15W-40

E7

Silver

CF-4

15W-40

For diesel cars
---
COMPARISON
COMPARISON
Test Item
Result
Evaluation
Average Weighted Piston Deposits, Merits

Long Lasting Performance

13% Better Thermal and Oxidative Stability

Keep your engine clean by preventing harmful deposits from building up.

Engine Sludge Performance, Merits

Smoother Drives

14.1% Better Sludge Control

Enjoy smoother drives with protection from sludge and deposits.

Fuel Efficiency Index (FEI) SUM, %

Economical Rides

5.4 % Better Fuel Efficiency

Drive further with less fuel, saving money.

Average Camshaft Wear, µm

Prolong Engine Life

70%-84% Better Protection from Engine Wear

Extend your engine's lifespan by slowing down wear and tear.

Bearing Weight Loss, mg
---
REPLACEMENT
REPLACEMENT
Replacement Guide
Refer to your car manual for the correct specification to use and replace based on manual recommended timing.
Top Up Guide
1) Check your engine oil level to determine if refilling is required.
To check your oil level, pull out the dip stick which is normally yellow or orange and located near the engine.
Pull it out as far as it will go, then put it back in its tube. Wait a few seconds before taking it out to check the oil level. The minimum and maximum levels are marked at the end of the rod. If the level is below the minimum mark, top-up your oil immediately.
2) Most vehicles have a warning light on the dashboard.
If this light is yellow or red, you need to stop as soon as you can to check your oil level and top it up if necessary.