ABOUT
ABOUT
Expansion valve causes rapid refrigerant expansion by injecting high-temperature, high-pressure liquid refrigerant through a small orifice, in effect creating a low-temperature, low-pressure mist refrigerant.
The expansion valve adjusts the refrigerant quantity according to the state of refrigerant vaporization in the evaporator. As a result, conditions are maintained under which liquid refrigerant takes heat from the surrounding air so that refrigerant is continuously evaporated at the evaporator outlet.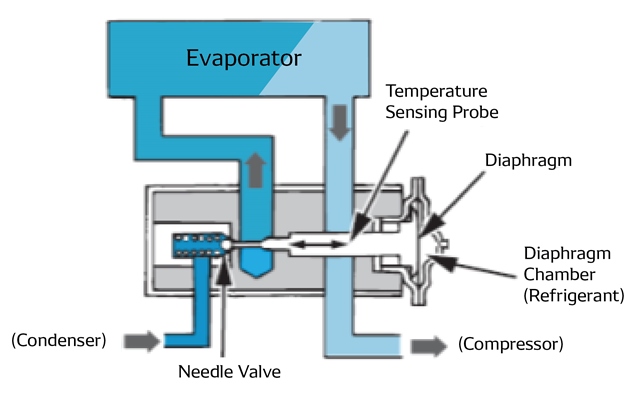 ---
TYPES OFFERED
TYPES OFFERED
Joint Connection Type (C and ZFC Type)

Characteristics:
Requires the connection of a thermo-sensitive tube and equalizing pipe to the evaporator outlet.
Box Type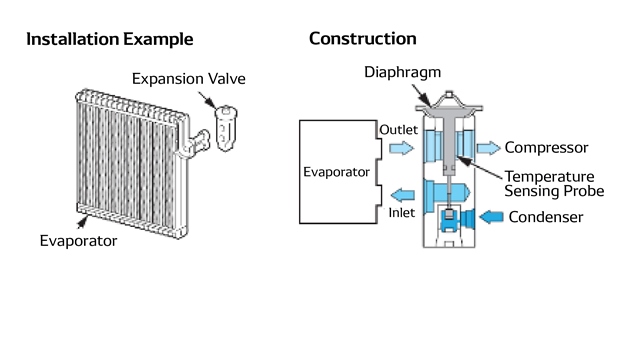 Characteristics:
Since refrigerant from the evaporator outlet flows through the box-type expansion valve, the expansion valve itself can internally detect refrigerant pressure and temperature.
Example