ABOUT
ABOUT
What is air-conditioning?
1. Temperature function: cooling the air (cooling unit) and heating the air (heating unit).
2. Humidity function: dehumidifying the air (cooling unit)
3. Air flow function: blowing the air (blower unit) and directing the air (heating unit/ducts)
4. Purification function: purifying the air (air filter)
Classifications of Air-Con type by Installation Location
1. Front Air Con
2. Rear Air Con
3. Overhead Air Con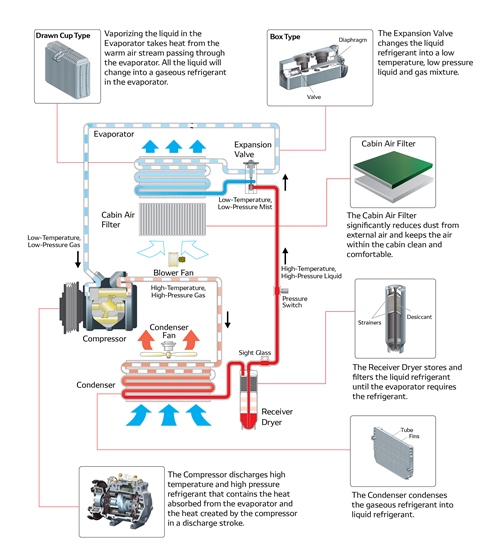 Unique Selling Point
1. Premium and Reliable Quality
2. Tailored to Aftermarket requirement for Asia/Oceania Region
3. Easy installation
4. Part Number consolidation for easy stock management
5. Strong and efficient service from DENSO Service Dealers and distributors
Replacement Timing
Refer to troubleshooting information in COOL GEAR catalogue for replacement guide.
Packaging Design
Insist on genuine COOL GEAR products, recognizable with the above packaging and Part Number Labels as shown above. Imitation or fake products may damage your Car A/C System and more.